The animal shelter "Poratunok Twaryn" in Kharkiv, which is under fire, needs to be saved. Starving, injured dogs need your help!
THESE ANIMALS URGENTLY NEED YOUR HELP:
The animal shelter in Kharkiv, with which we are in daily contact, is in a dramatic situation. Currently, about 600 dogs and cats are cared for at the shelter. Volunteers Luda, Tania, Olia, and Diana take care of the animals. The girls also collect dogs from the streets of Kharkiv whose owners have fled the city and taken care of them, putting themselves in mortal danger every day. A few days ago, a Russian missile hit the shelter and completely destroyed one of the buildings. Five dogs died under the rubble, and others are injured and needed intensive medical treatment. Some animals escaped in panic through the fence damaged by the explosion. The girls have nevertheless remained on-site, repairing the damage and trying, by all means, to provide food and shelter for their charges. The town is bombed every day. The animals are frightened. There is no electricity, no gas, no petrol, no medicine for animals or people, no food and no money to buy anything. It is an unimaginable tragedy that is happening there.
Thanks to your help, we have already sent two food deliveries to this shelter. Another shelter in the area has also contacted us asking for urgent help, there are even more dogs there. We need to act urgently because soon there will be no one left to help.
WE ARE ALREADY PREPARING THE SIXTH TRANSPORT OF FOOD FOR KHARKIV, WHICH IS SCHEDULED TO LEAVE ON 12 APRIL. A TRUCK AND AN ALL-TERRAIN VEHICLE WITH TRAILER WILL BE ON SITE. WE NEED FOOD AND BANDAGES. PLEASE HELP TO FILL THE CARS.
We ask for all possible support for the animals. They need practically everything. Food (dry and wet food for dogs and cats), medicines for injured and sick animals and bandages. We also ask for food packages for Luda, Tania, Ola and Diana, who were left behind with the animals. They have only us.
The most urgent items needed at the moment are:
1. transport boxes for dogs and cats
2. collars, leashes, muzzles
3. special food for cats with kidney and urinary stones.
4. deworming for dogs and cats and anti-flea medication.
5. incontinence pads
SHIPPING ADDRESS:
Fundacja Benek,
ul Orzechowa 15,
63-004 Szewce,
Contact person: Alan +48 729 003 107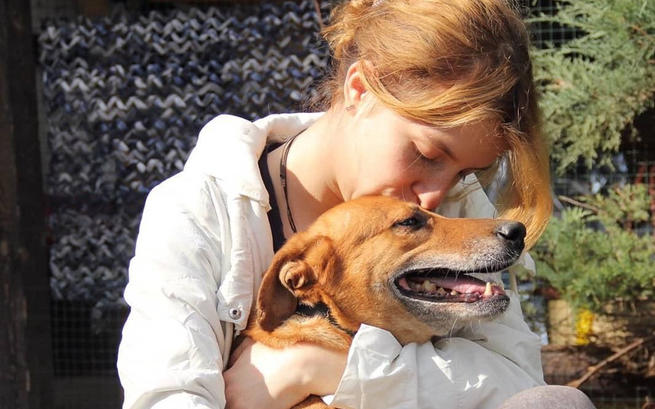 You can also make a contribution to our money collection. With the collected money we buy the necessary things and also transfer money to the animal shelters we support.
If you would like to support our activities for

Ukraine

:

Donation with the title: "For Ukraine".
Address: BENEK Foundation, Orzechowa 15, 63-004 Szewce.
For bank transfers in EURO
– 08102040270000150217290776
For donations from Poland:
– 23102040270000110216926564
For donations from abroad:
– BPKOPLPWPL23102040270000110216926564
 PayPal: fundacja.benek@op.pl
A big
THANK YOU
for all your support.
Your help makes a big difference.
YOU HAVE HELPED THESE ANIMALS: