A bullet pierced the muzzle of "Zlotek" from Kharkiv. Urgent treatment is needed!
Update 09.05.2022
Dear Ladies and Gentlemen,
Thank you very much for helping Zlotek. With the money collected, the treatment could be financed. Złotek is recovering quickly. In the meantime, he has also found an adoptive family and as soon as Zlotek's health permits, he will move to his new home and family.
We thank you!
Zlotek is another dog that was rescued from a combat zone in Kharkiv, Ukraine.
Zlotek is seriously injured. A stray bullet hit him in the snout and pierced his nasal bone through. The hole in Zlotek's mouth is the diameter of a thumb. In addition, the dog has other less serious but very extensive injuries.
The people who found Zlotek risked their lives to take care of him. Eventually, they managed to get the dog out of the firing zone and transported him to a veterinary clinic. At the moment, his condition is slowly stabilizing, but Zlotek still needs to stay in the clinic and requires medication and very intensive medical care.
The shelter, which has Zlotek in its care, is itself in a very difficult situation due to the war. They have already been bombed once. They lost many animals and part of their buildings. There are only a handful of people left at the shelter who risk their lives to look after the animals. They are short of everything – food, medicines, bandages, money… They have no money to pay for Zlotek's treatment.
That is why we ask for help. Zlotek is not guilty of anything. He has no idea what war is. He only knows that the world as he knew it has already ended. He knows that all around him there are explosions, sirens, and screams. And he knows what pain, hunger, and fear mean.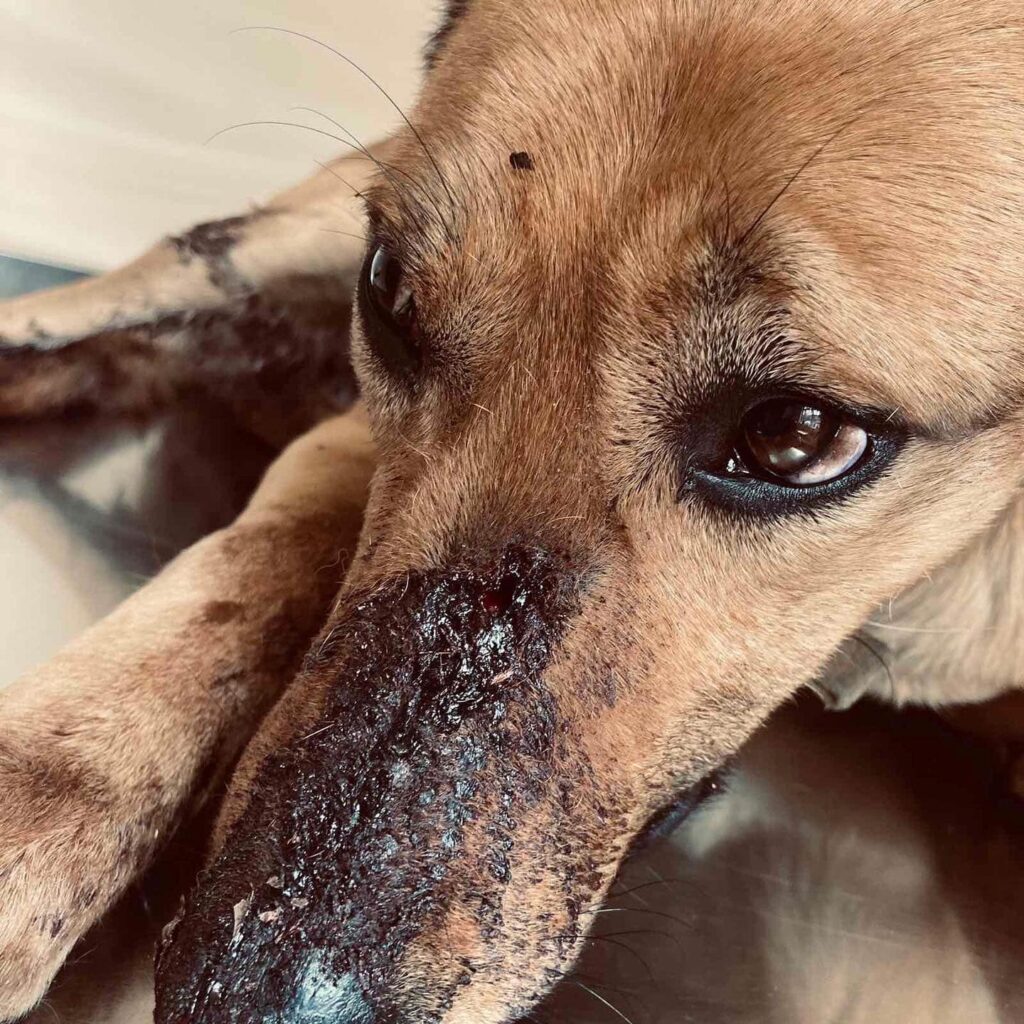 If you would like to support
Zlotek

:

Donation with the title: "For Zlotek".
Address: BENEK Foundation, Orzechowa 15, 63-004 Szewce.

For bank transfers in EURO
– 08102040270000150217290776

For donations from Poland:
– 23102040270000110216926564

For donations from abroad:
– BPKOPLPWPL23102040270000110216926564
 PayPal: fundacja.benek@op.pl
A big
THANK YOU
for all your support.
Your help makes a big difference.