The extremely emaciated Ryzyk from Kharkiv urgently needs help!
Update 20.05.2022
Dear Ladies and Gentlemen, thank you very much for helping Ryzyk! We managed to bring him out of extreme exhaustion and he is healthy now. And good news – he already has an adoptive family!
Thank you!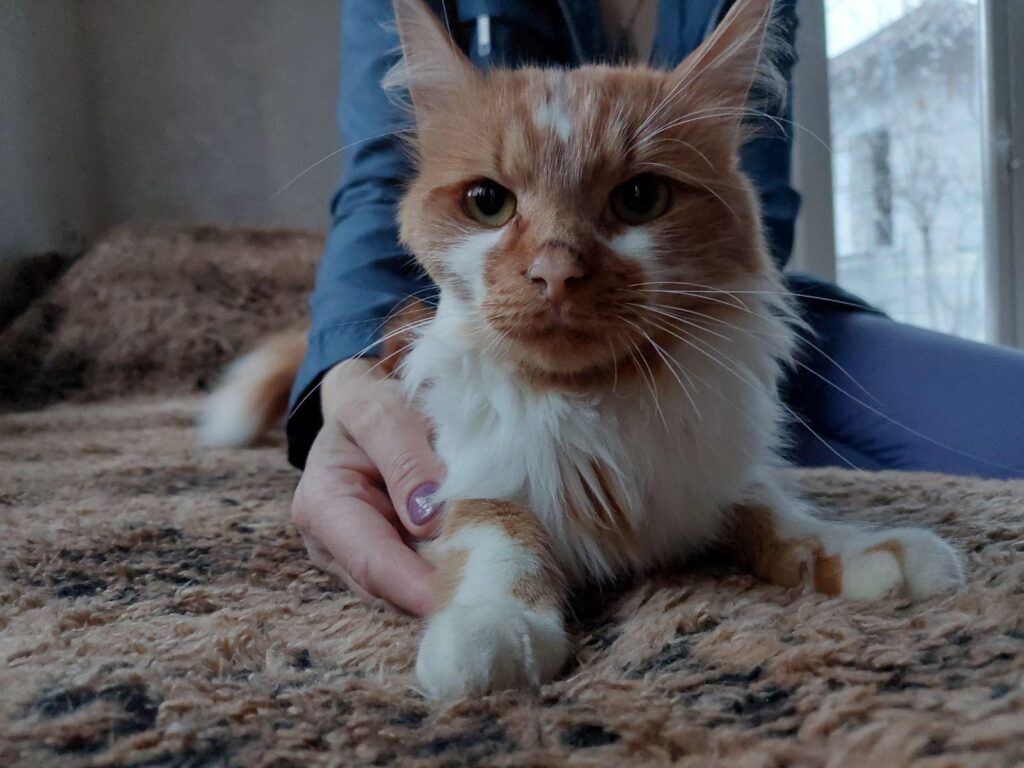 Kharkiv is one of the cities in Ukraine that has suffered the most from the ongoing hostilities. Bombardments and shootings are the order of the day here. People are trying to flee the city or survive in shelters and basements. And the animals? Some are lucky to still be with their caretakers and enjoy a minimum of care and protection.
Ryzyk was not so lucky. Like many other animals who lost their homes and care in a very short time, he wandered the streets of the city for days in an area where there was constant fighting, trying to find shelter. Completely exhausted, he was finally discovered and rescued by compassionate people. They managed to bring him to the clinic. Ryzyk is extremely exhausted, emaciated and vomiting. He does not want to eat.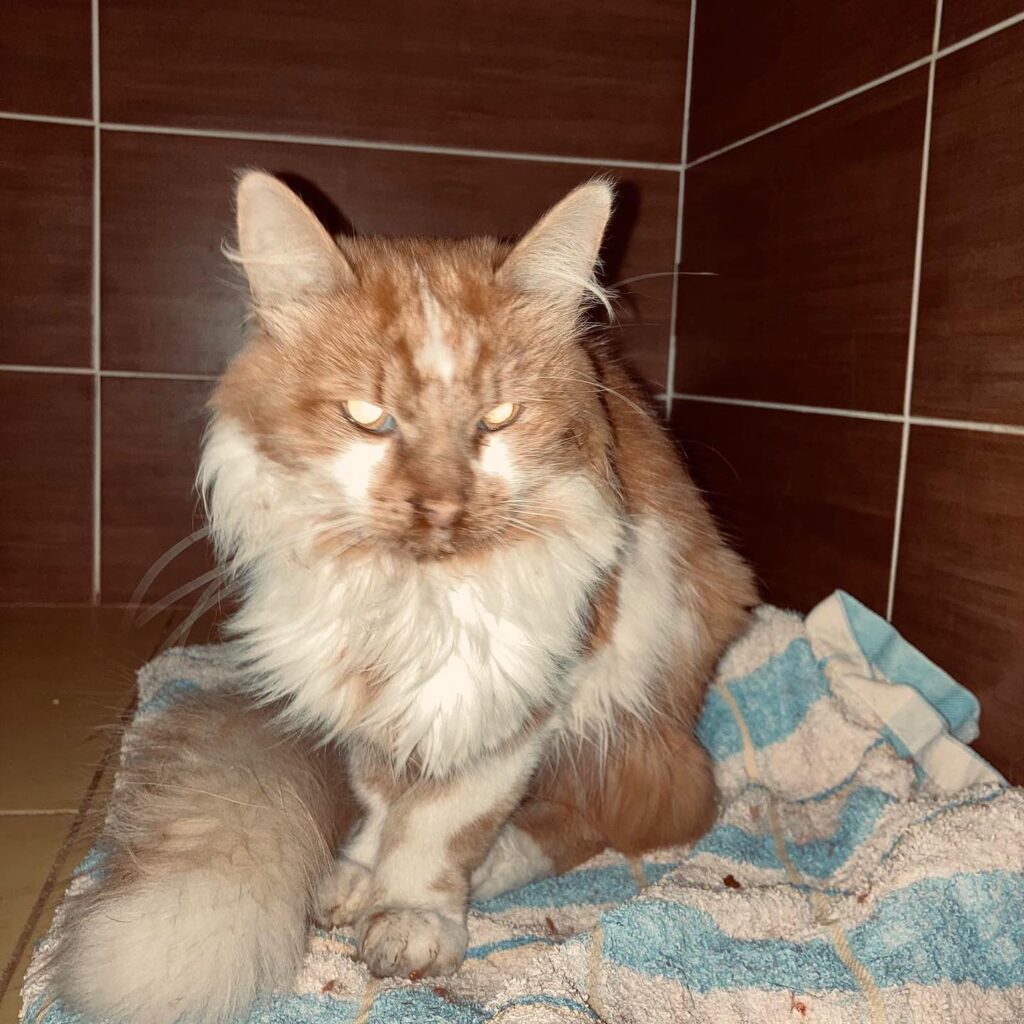 The Poratunok Tvaryn Kharkiv shelter has taken over Ryzyk's care. However, they are also in a very difficult situation. They were bombed and they have many sick and injured animals in their care. They need help themselves. In the meantime, Ryzyk needs urgent treatment – how expensive we don't know yet.
Please support the treatment of Ryzyk from Kharkiv who was left behind!
If you would like to support Ryzyk:
Donation with the title: "For Ryzyk".
Address: BENEK Foundation, Orzechowa 15, 63-004 Szewce.
For bank transfers in EURO
– 08102040270000150217290776
For donations from Poland:
– 23102040270000110216926564
For donations from abroad:
– BPKOPLPWPL23102040270000110216926564
 PayPal: fundacja.benek@op.pl