Rescue for Barbosa! He lay on the street for several days
The caretakers of the animal shelter in Kharkiv were called to the old and completely exhausted Barbosa. The dog had been lying in one spot on the street for several days and could no longer get up. War is raging all around. In the war-torn city, people are trying to survive on their own and no one has helped the poor dog during this time.
Barbosa is in deplorable condition. He is swollen, his skin is cracked and pus is dripping from it. He is an old dog and you can see that what is happening to him is an old disease process.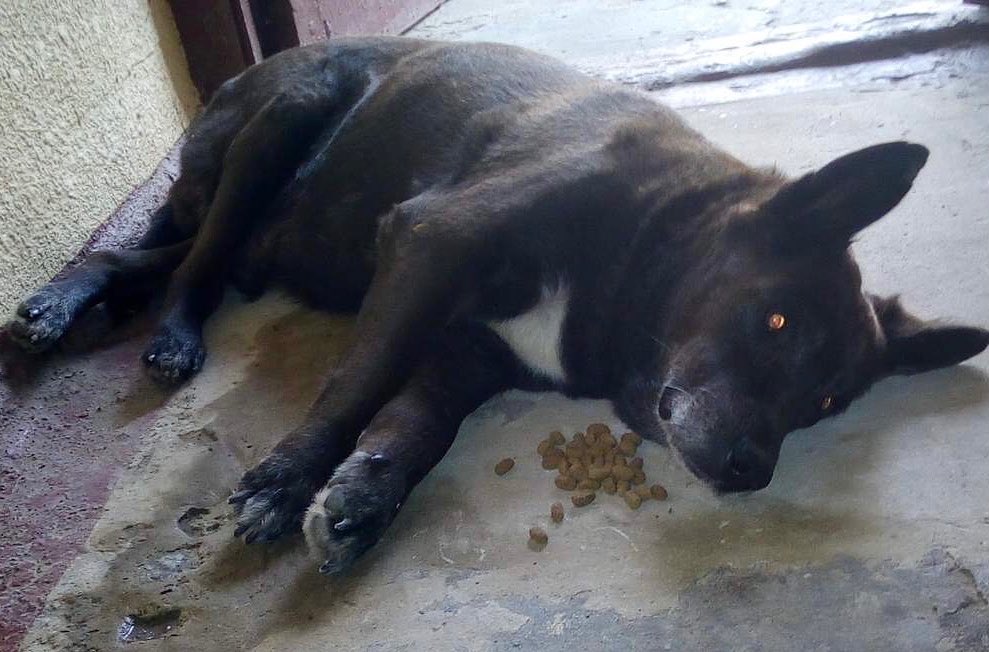 It turned out that the dog belonged to an elderly lady who is suffering from dementia and has not been able to take care of it for more than a year. Her neighbours helped her to take care of the dog. The dog has a severely diseased heart and has not been able to walk normally for a long time.
Barbos is currently still undergoing intensive veterinary treatment. The doctors cannot say at the moment to what extent they can help Barbos, but they are doing their best to at least stabilise his condition. Due to the ongoing war, access to medication and medical care is very limited, but the doctors are still trying to help him.
We urge you to support the treatment of old Barbosa. He should not suffer the consequences of man-made wars. Let us help him!
If you would like to support
Barbosa

:

Donation with the title: "For Barbosa".
Address: BENEK Foundation, Orzechowa 15, 63-004 Szewce.

For bank transfers in EURO
– 08102040270000150217290776

For donations from Poland:
– 23102040270000110216926564

For donations from abroad:
– BPKOPLPWPL23102040270000110216926564
 PayPal: fundacja.benek@op.pl